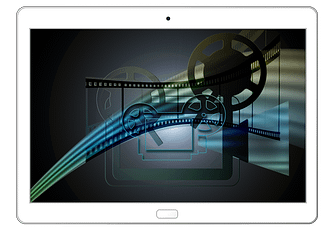 I've noticed the question being asked a number of times in groups on Facebook recently with people asking what software to use to record tutorials or even just their screen. Well I have been using the perfect program, Active Presenter!
Active Presenter is a free program you can download but it allows you to do so much.
It can be used for;
Smart Screen Capture – when you click the mouse each action is captured in a slide.
Full Screen Recording – this is perfect if creating an online tutorial. You can add voice overs, annotations, captions and special effects.
Voice Recording – while you are recording your screen you can also explain to your audience the process and record your own voice.
They have just added a new feature 'webcam recording' where you can record your screen and web cam at the same time.
You don't need to have another program to edit your audio and video you can do this all from directly in Active Presenter
Make your presentations in line with your branding with colours and style effects.
You can export your video in multiple formats including the most popular MP4, AVI, WMV.
'New Feature' – design your quizzes and e-learning in a fully responsive design which is adaptable for tablet, phone and PC.
It has that perfect interactive element, so you can make quizzes and e-learning to teach your audience.
Personally I don't think you will find another Free program that will give you so many great features and is user friendly. These are only a few of the features to get a full understanding of the program or to download a copy or check out some demos that others have created with Active Presenter you can follow this link – https://atomisystems.com/activepresenter