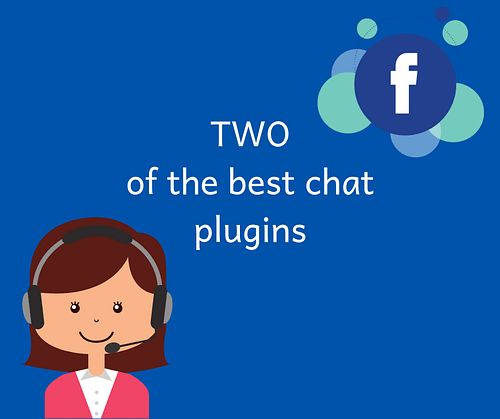 How do your customers contact you? Is it just by contact form on your website or do they message you through Facebook?
I found that alot of my clients prefer to message me through Facebook rather than emailing. Sometimes it's easier to chat online as opposed to emails back and forth. These are two of the best chat plugins that I found from experience.
Tawk.to is a free chat plugin for WordPress where you can chat to your customers in real time. You also have the ability to;
create support tickets
assign requests
keep a transcript of your conversations
see your live website statistics
enable live,away and invisible mode
create a series of questions for your customers to answer before you initiate a chat
download the app on your phone and you can chat to your customers on the go
Tawk.to is definitely a great plugin but I feel it is more suited to businesses that really need to watch their analytics and they have a large online customer base.
Facebook Messenger
Last year Facebook released the chat plugin that can be added to your website by enabling a couple of settings on your Facebook page and copying some code to implement on your website. 
These days nine out of ten people are on Facebook and it's just an easier way to keep in contact with your customers on Facebook via your website. With Facebook adding more and more features for businesses to utilize it makes it easier to keep notes on your customer conversations and also booking appointments directly from their platform.
I am currently using this feature and it works well for my business, but it is all about finding what works for you and what is simple.