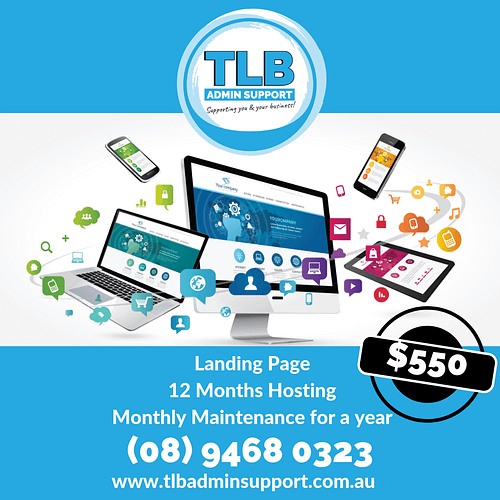 Are you just using a Facebook page to direct your customers to?
Have you thought about getting a landing page to give your customers more information about what you do.
I have this special offer at the moment!
Have a Landing Page (one page) designed and created
Get 12 months hosting
Plus monthly maintenance for 12 months
All for $550
Send us a message if you would like more information or wish to discuss further.
#website #landingpage #wordpress #getnoticed #smallbusiness #perth#tradies