Have you heard the term Personal Concierge & Virtual Assistant?
These people can help you manage your business both off site and on site without costing you a fortune.
Sarah owns and operates her own business Tick That Box a Personal Concierge service where she helps you with tasks from grocery shopping to on site office support for small businesses.
Say for instance you have your Receptionist or Office Manager going on leave so you are needing a temp to fill the spot temporarilly, but you're not too enthused about going through a temp agency who would more thank likely charge you a percantage to source you a temp. Here's your other option 'Sarah'. She will come to your office and help fill in for that person.
Tick That Box can help you with not only tasks for you business but personal tasks too.
Here's how Sarah can help you.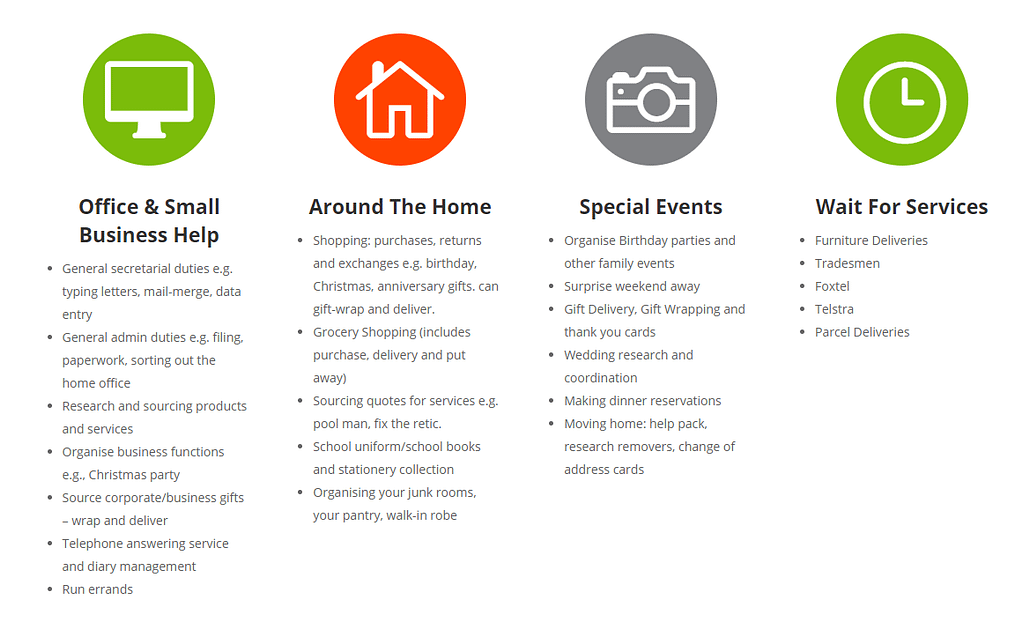 If you are not necessarily needing onsite support and you are happy to communicate with someone over phone, email and Skype then a Virtual Assistant may be the solution you need. This is where we come in at TLB Admin Support. Where Sarah offers you onsite support we take care of the offsite support, not to mention we both offer different services. Because we work from our own premises you can save on overheads if you are not necessarily needing an office space.
We help small businesses with projects such as website design, social media services, animated videos, admin support and just general customer service. If you have a task you need completing and it involves a computer more often than not we can help you.

As you can see it's never been easier to get support for your business, we're only a phone call away!
We will also have a booth at the Wanneroo Business Expo, so make sure to come down and say hi.
You can find out more information by clicking here and make sure to register and reserve your tickets for the special events on the day.
Tick That Box
Sarah Nickson
0447 118 884
sarah@tickthatbox.com.au
TLB Admin Support
Tammy Brown
(08) 9468 0323
tammy@tlbadminsupport.com.au